My beloved soda bread, whose recipe is slightly adapted from Lorraine Pascal's page, that I just love serving with a little bit of honey.
Simple things are always the best!
Soda bread, also known as Irish bread , a fast version of the traditional bread which requires baking soda for its preparation instead of yeast, which makes the whole process much easier, but the result does not fall behind at all for the real bread.
350 g spelt flour
150 g wholegrain spelt flour
1 tsp baking soda
1 tsp Himalayan salt
40 g melted ghee butter
1 tbsp honey or dark coconut flour syrup 
335 ml warm milk + 1 tbsp lemon juice*
* I reccomend not to skip this part and make your own homemade buttermilk because it helps the soda react better during the rising process, because of the acidity of the lemon.
You can try it without making the buttermilk, but the result will definitely be better with it.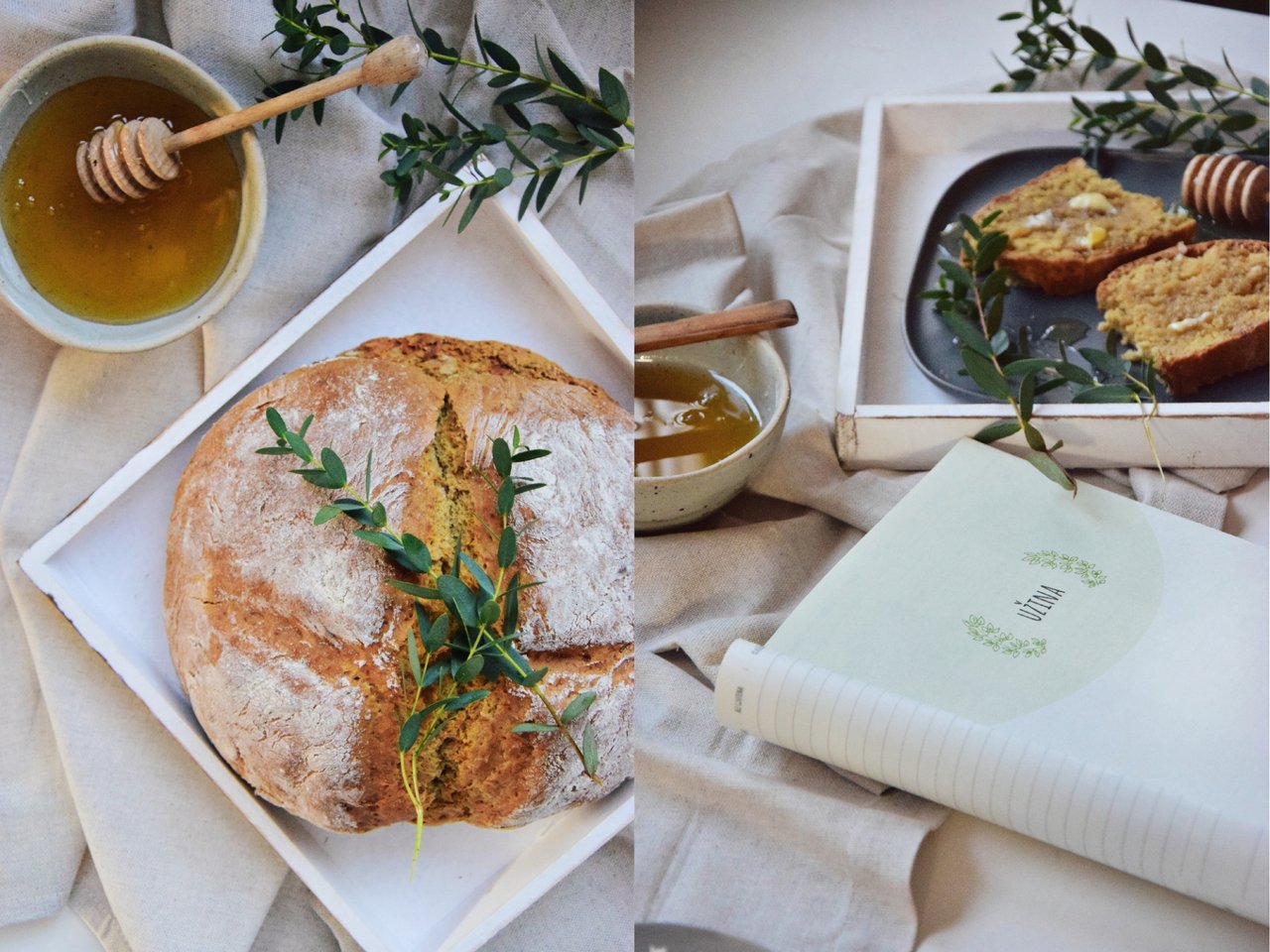 Preheat the oven on 200oC.
Place the flours, salt and baking soda in large bowl and stir.
Warm the milk and squeeze in the lemon juice. Leave it to react for a few minutes.
Melt the butter over lo heat, make a whole in the middle of the flour mixture and pour in the butter and honey.
Add the buttermilk you've prepared and stir well to combine the ingredients. 
Transfer the dough, that will be slightly sticky, on a floured surface. 
Knead the dough, just as much as you need to combine the ingredients well...for a minute or so.
Transfer the dough to a baking tray lined with parchement paper, slightly flatten the top and take a wooden spoon to press nicely a cross shape on the top.
Sprinkle some flour on top and bake for a half an hour or a little bit more.
Before closing the oven you can throw a couple of ice cubes on the bottom of the oven in order to help the bread get a nicer crust, even though this technique is often used for breads with yeast.
Take out the bread once baked, leave it to cool for a bit and then serve with honey or your favourite jam.
The bread will be tasty, soft on the inside with a crisp crust, but it won't keep well for a long time, so it's best to freeze the leftovers.
This was you'll have a nice soft bread when you feel like it, as if you made it that day.
Enjoy!