I can easily say that parmigiana made its way high on my favourite dishes list for its rich flavour and simple preparation.
Parmigiana di melanzane is a super easy and delicious italian dish, a real summer delight rich in flavour that I have just completely fallen in love with!
It's a sort of lasagna with aubergine, salsa di pomodoro, grated parmesan and the irreplaceable  mozzarella!
Before heading off to work, I consulted myself with Food Tube by Jamie Oliver and Mr. Gennaro who helped me nail it from the first time. Big masters advices are always very welcomed! :)
Even though, some people fry their aubergines before baking, I just flipped mine on a grill pan splashed with a tiny bit of olive oil and I can honestly say the result was amazing! I really enjoyed making the parmigiana, and tasting it afterwards!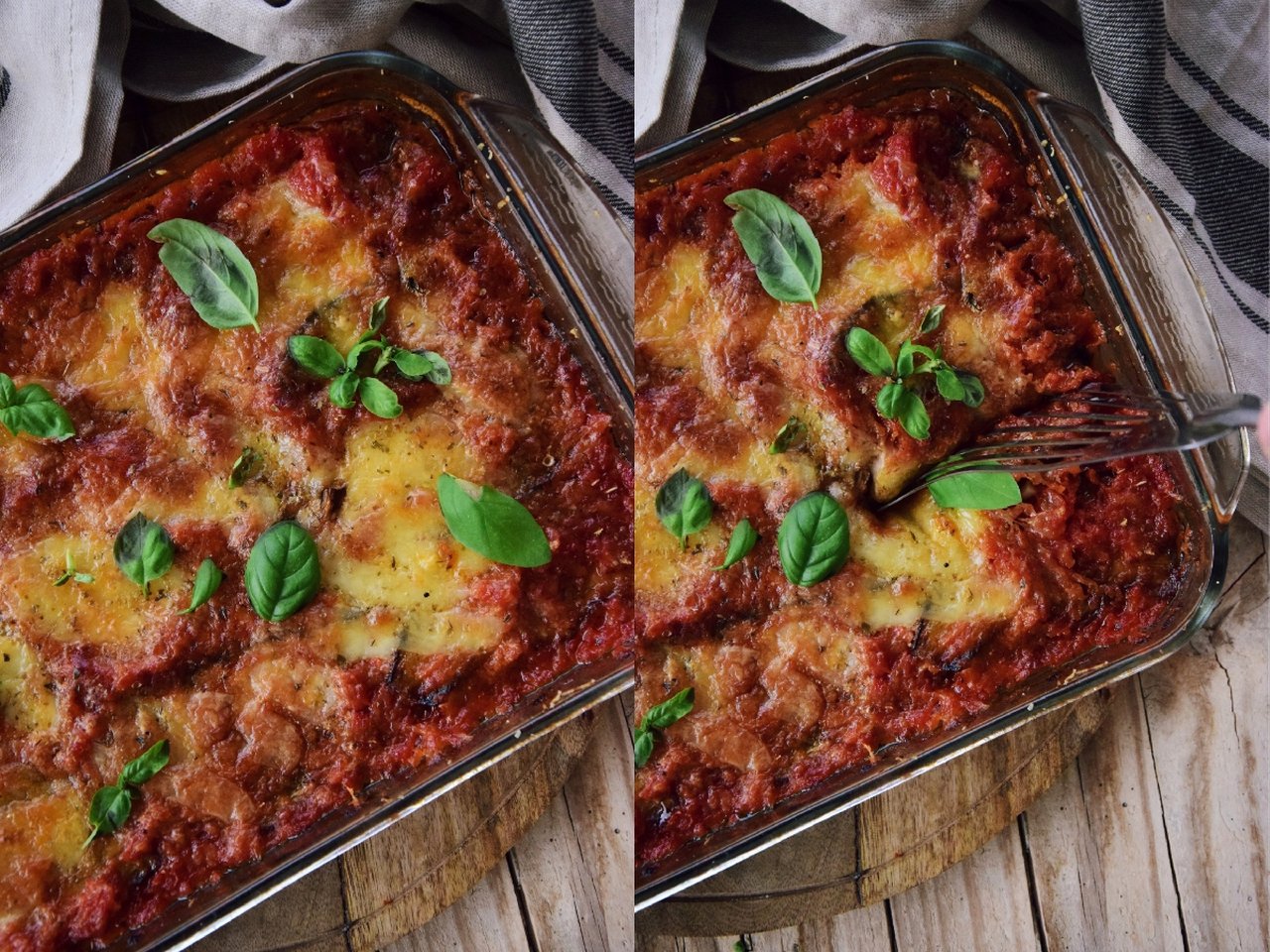 2 -3 medium sized aubergines
olive oil
1-2 medium sized onion
3-4 small garlic cloves
a little bit of fresh or dried oregano*
a little bit of fresh or dried basil**
700- 800g tomato pulp sauce (I like Cirio)
Himalayan salt, black pepper, a pinch of ground cayenne pepper
a lot of parmesan :)
mozzarella
bread crumbs
* Fresh oregano- about 2  oregano branches
Dried oregano- about 1 tsp
**Fresh basil- a handful of fresh basil leaves
Dried basil- about 1 tsp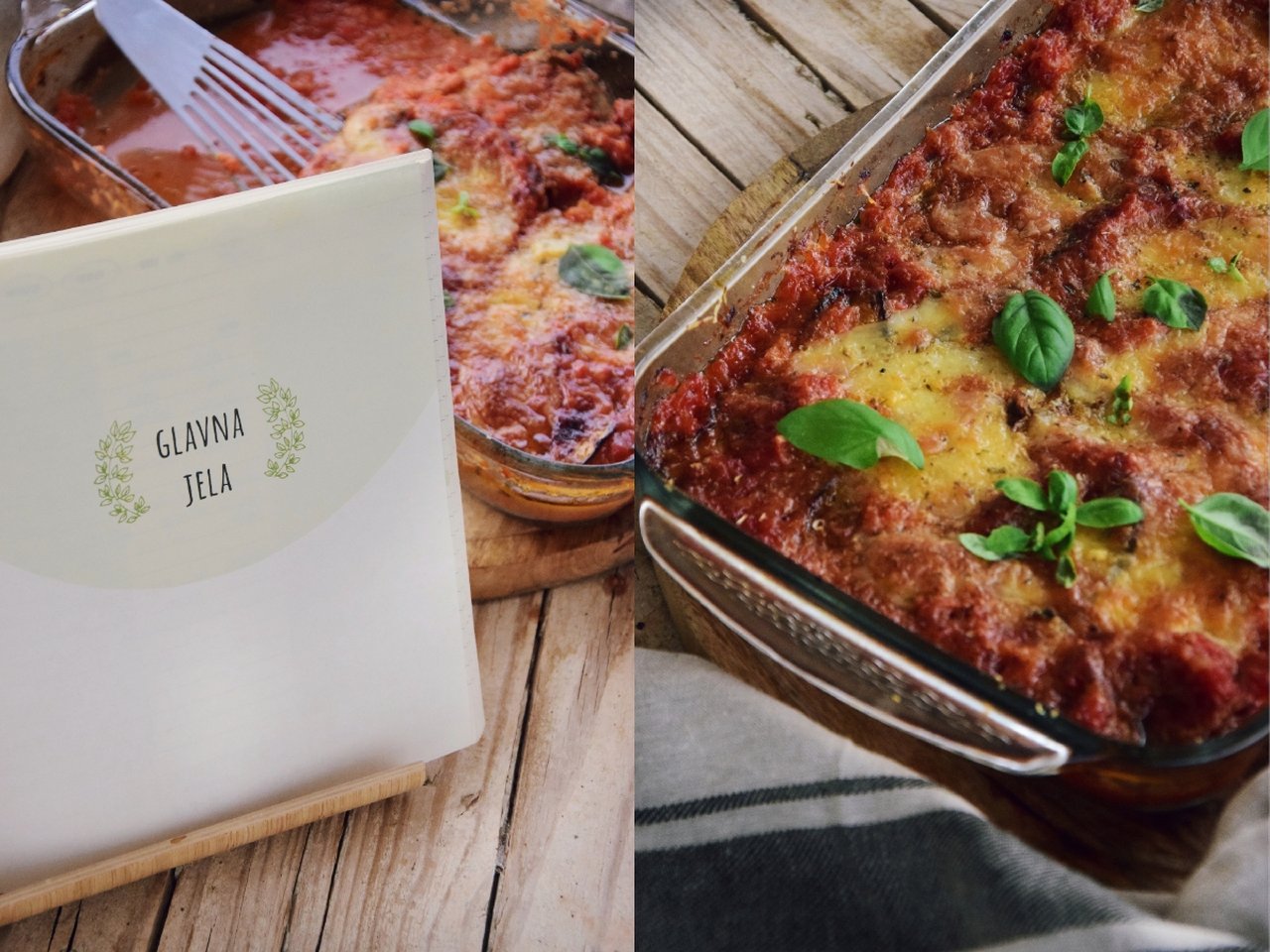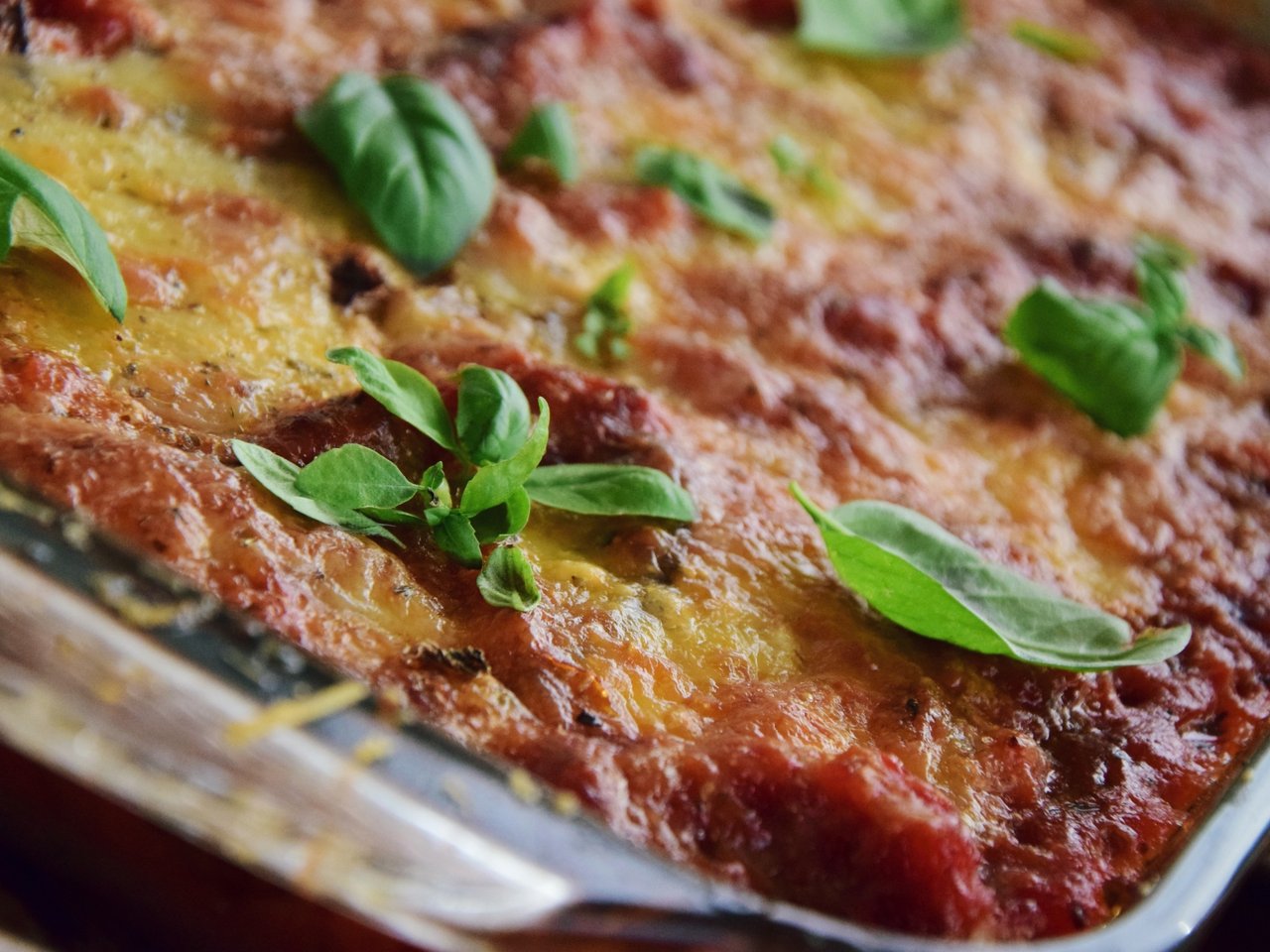 Wash and slice the aubergines, the same size. (not too thin and not too thick :D)
You can slice them in round shape or in lenght.
Grill them on a heated pan that you've previously drizzled with a little bit of olive oil.
Meanwhile clean the onions and garlic, blend the onions in a food processor and chop the garlic finely with a knife.
Do the same with the spices.
In a deep heated pan that you've previously poured 3-4 tbsp of olive oil in and a bit of water, add the chopped onion and leave it to "saute" for a few minutes then add the garlic and the oregano. You can even put a bit of dried basil now, if you wish.
Be careful not to burn the ingredients, stir with a wooden spoon in order to prevent that.
After the onion and garlic have softened and fried, pour in the tomato pulp,  lower the heat and cook the sauce for about 15-20 minutes.
At the very end stir in the salt, pepper and cayenne pepper if you like it & hopefully some fresh basil.
In a smaller glass or terracotta dish lay a little  bit of tomato sauce, cover it with a layer of aubergines, then put a layer of sauce again, grated parmesan,a bit od mozazrella, aubergine...until you finish all the ingredients. Usually for me it is about 2-3 layers of aubergines. You can lay 6 aubergine slices per layer or just cover the entire layer with the aubergine you have, without counting.
Finish by placing mozzarella on top, after you've covered the auubergines with some salsa, parmesan and a handful of bread crumbs.
Bake on 180-190o C for about 30 minutes.
Serve while still warm with a little bit of extra  parmesan and basil for extra flavour! ;)